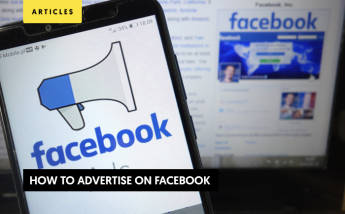 How to Advertise on Facebook: The Complete Affiliate's Guide
Do you want to advertise on Facebook? You are very right to contemplate it.
Facebook is the supreme leader of all social media channels with more than 2 billion monthly active users. The platform has penetrated almost every country on the planet and has taken over main competitors like Instagram and WhatsApp. Needless to say, Facebook poses a great alternative for affiliates to promote their affiliate links. But, there's a huge collection of elements that affect the performance of your Facebook marketing campaign, so you need to understand these variables to successfully develop a campaign.
At lemonads, we work closely with some of the top Facebook advertising affiliates out there, so we know what steps marketers need to take to promote their content on this platform.
Below, we'll go over the definition of Facebook advertising, discuss the different types of ads, and go over the process of how to advertise on Facebook using affiliate links.
What Is Facebook Advertising? Are Affiliate Links Allowed?
Although many affiliates started using Facebook as a publishing-only platform, the social network has developed a collection of features that help businesses connect with their audiences. In this context, Facebook advertising is the process of promoting affiliate links through paid advertising campaigns.
Unlike other social media networks, Facebook allows affiliate links as long as these don't breach the network's terms and conditions. The main goal of Facebook is to create a great user experience, which means that the affiliate links promoted should not lead to offensive or otherwise unappealing content.
Types of Facebook Ads and Their Specifications
There are many different types of Facebook Ads and each one has a unique set of benefits. Some of the Facebook ad formats available include:
Image Ads
Perhaps the most basic type of Facebook ad, image advertisements offer a great way to get acquainted with the platform while producing conversions at the same time. The image ad creation process is extremely simple because you can simply take a post that already exists and boost it with an image.
Video Ads
Video ads are the next step up from video ads. As the name suggests, these ads contain a small video clip and they appear either in news feeds, stories, or live streams. They're a great way to show the advertiser's product in action without disrupting the user experience. Plus, they give companies the ability to be witty and creative.
Poll Ads
Available only for mobile devices, poll ads enhance video and image ads by including a two-option option. Affiliates can add a specific link to each separate answer and redirect users based on their responses. After answering, the user will also be able to see what the voting score looks like.
Carousel Ads
A carousel ad is a type of advert that can display up to 10 different images and it's designed to showcase a specific product or service. The name carousel ad comes from the fact that the images or videos are presented side-by-side. Users can hit arrows on either side of the images they can see to rotate the carousel and reveal more content, giving these creatives an interactive element.
Slideshow Ads
Slideshow ads allow you to create short promotional videos by putting together images in a reel that includes music, text, and even existing video clips. Because of the way slideshows move, they attract and engage users. And, this format also uses significantly less data, making it ideal for mobile campaigns.
Collection  Ads
Also, a mobile device exclusive, collection of ads contains up to 5 images or videos that promote products within a specific line. The beauty of this format is that users can actually place orders and make purchases directly through Facebook without ever-changing accounts or switching tabs.
Instant Experience Ads
Known previously as canvas ads, these full-screen ads load up to 15x faster than mobile sites outside of Facebook. Besides that, instant experiences are compatible with other ad formats, so you can have videos, carousels, images, and other elements in your instant experience.
Lead Ads
Lead ads are a mobile-only format designed to collect contact data from users. As the name suggests, these ads were designed to help affiliates and businesses collect leads, generate newsletter subscriptions, and request information without having to type for prolonged periods of time.
Dynamic Ads
Dynamic ads rely on innovative targeting technology to show your ads to clients that have a higher chance of making a purchase. Through dynamic ads, you can create campaigns to target users who left items in their shopping carts to convince these users to purchase the product that interested them in the first place.
Messenger Ads
1.3 billion people in the world use Facebook Messenger every single month, which makes it one of the top messaging apps in its own right. The concept is simple: users receive notifications to their inboxes as if they were getting a message from a friend or known contact. These ads contain call-to-action buttons which automatically start a conversation with your page.
Stories Ads
The stories ad format is only available for mobile devices and the idea behind this type of ad is that they allow you to use all the space you have available.
AR Ads
Augmented reality or AR ads contain filters and other animated elements that help your audience engage with your content. These are usually reserved for businesses that want to create their own filters, but it doesn't mean that they can't be used by a knowledgeable affiliate marketer.
How to Advertise on Facebook
Advertising on Facebook has gone from a luxury to a full-blow necessity in 2021 and beyond. Let's take a look at the different steps you need to take to develop a winning Facebook advertising campaign.
Before delving in, it's important to note that you can run either paid or organic campaigns. But, given the fact that there's an almost endless number of unpaid strategies, we will only focus on paid ad campaign strategies in this blog.
Without further ado, let's take a look!
Choose Your Objectives and Strategy
If you don't have one already, you need to open a page through which you'll promote your content. Remember, the page should be related to the industry of the products you're advertising.
Assuming that you already have a page set up, you should start by logging into the Facebook Ads Manager, hit the campaigns tab, and select the create button.
The first thing you have to do is choose an objective. There are more than 10 different preset objectives, so you need to choose the one that aligns the most with your affiliate marketing goals.
Name Paid Campaigns
After the objective selection step, you need to name your paid campaign. Here, you'll also be able to categorize your page and set up A/B testing. Lastly, in this section, you can choose if you want budget optimization, which may be useful for affiliates that are learning the ropes.
Budget and Scheduling
Then, you'll choose which page to promote and name your first set of ads. You also need to figure out how much money you'll invest into your campaign and choose a campaign start/end date.
Target Audience
Social media platforms are an extremely good place to run affiliate marketing campaigns because users proactively provide a huge amount of information about themselves. You can use this data to create custom audiences and run ultra-targeted campaigns that only show your ads to people that meet very specific criteria.
Ad Placements
One thing that conventional and digital forms of advertising have in common is the importance of placement. Facebook Ads allows you to choose where you want your ads to run in terms of the area on the interface, but you can also run ads across multiple networks and display your content on Instagram as well. At this point, you also have to choose the device types, operating systems, and other options.
Brand Safety and Cost Control Settings
Facebook recently introduced a nifty feature that allows affiliates to choose if they want their ads to appear next to sensitive content. You can choose between three preset levels of brand safety and exclude specific websites, videos, and publishers if you don't want your ads being displayed next to their content.
Create Ads and Optimize Performance
Now, it's time to create your ad. Remember, your audience will dictate what elements to include. Moreover, every audience is unique, so you'll need to customize your content based on your potential conversions.
After you decide what ad formats to include, create the ads, and run them for a period of time, you can start thinking about optimizing your ROAS campaign. Keep in mind that you have to collect enough information to make accurate changes to your content, so avoid premature optimizations at all costs.
Pro Tip for Your Facebook Ads Campaigns
You should never make assumptions about which techniques work. Instead, you should take the time to test the different alternatives you have available and make decisions based on your results. Users behave differently on social media networks than on any other channel, so always back your decisions with data.
Additionally, to improve the performance of your campaign you can also:
Leverage higher funnel marketing options
Use Facebook pixel
Play with variable ad frequencies
Ready to Get Started? Find the Best Affiliate Programs Today
Learning how to advertise on Facebook and creating an affiliate campaign on this network can boost the results you get from your marketing efforts. That said, finding the best affiliate programs is challenging, especially if it's your first time monetizing your Facebook traffic on a large scale.
To learn more about finding the top Facebook affiliate programs, contact our team at lemonads and we'll be glad to help!
Accelerate your Conversions, Increase your Revenue
with lemonads
---
You would like