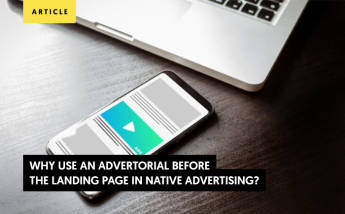 Content Marketing Strategy: Solve Your Content Marketing Headaches!
What is a content marketing strategy and how is it driving awareness? For sure, it's so much more than what you think!
In our "content marketing strategy" article, you'll find the keys to unlock your struggles with tips and hints!
It's not only about promoting updates to targeted audiences or generating leads, but it's so much more and, most important, it's how you do it!
Which content you'll create and how it's done, are the main focuses you'll need to set in order to help you drive your website traffic by building that brand awareness you are trying to reach!
That's right!
By the end of this article, you'll be amazed by how content marketing strategy has never been so easy like this before!
So let's quickly see what we'll overview and get YOUR content marketing strategy skills through:
Content Marketing Strategy;
The Strategy In Content Marketing;
Content Planning;
Social Media Content Marketing ;
Nike's Content Marketing Case Study;
Content Marketing Strategy Conclusions.
Content Marketing Strategy
Content marketing is growing, and its definitions blur the lines between what something actually is and what it is becoming.
It's often thought as a process rather than a technique, but content marketing doesn't depend on a specific set of tools or a common workflow.
It's about providing value, building trust and connecting with your customers. Build trust and provide immense value through your content which, in-between the lines, your marketing needs to be "blurry" by spreading the value more than wanting to make business.
Strategy is great. Using keywords is smart. Blogging is the future, but providing customers value, no matter the medium, will never go out of style.
This is why, as a marketer you need to:
Companies who follow a strategy combining it with their customers' value through content marketing, are those who have their efforts striking successfully.
63% of businesses don't have a content marketing strategy according to the Content Marketing Institute (CMI) and MarketingProfs research.
If we think about the words "succeeding or failing", do you believe in a matter of luck? If this is the case, be sure that pretty soon, you'll be throwing all your money and efforts out of the window!
In Business, this is a risk that companies can't absolutely take.
The term Content Strategy, is used to describe many aspects of content creation we use every day to expand our brand awareness:
Content marketing strategy,
Content planning
Social media content strategy!
These three concepts of content strategies, are those you'll always need to keep in mind and together with an accurate and precise use of them to earn that engagement you're aiming to!
So, let's get this right, shall we?
The Strategy in Content Marketing
Mission and Goals. This is where we'll begin our journey in making you a content strategy expert!
Your content marketing strategy is that entire set of rules and guidelines you need to put as your priority to plan, develop and manage it's the entire framework, not only for everything you'll put online to draw users to your site and market your products or services, but also for your offline material which will be part of the backstage of your company!
We are talking about the entire planning of your content marketing strategy:
Web landing pages content,
Marketing materials for your conference booth,
Slideshow presentations for your sales team to take out in the field
Blog posts,
Ads
Videos,
Infographics,
Social media.
The strategy in your content marketing isn't only about the search-engine-optimized content (SEO), which surely helps you rank through search engines, but you must know that your marketing content strategy is so much more!
It's about solving the needs of your target audience in order to be a shareable content. Only this can help make you hope that users pass it on through their social networks or simply by talking about you, with people they know.
In fact, the best content marketing strategy you can create is one: putting your clients first!
The strategy comes in, when users will fully trust you from the moment you can provide them necessary and useful content, putting your company as the leader, users want to follow.
Try to imagine your company as a human body: in order to live happily and strong, you'd need each organ to work correctly. If they don't, you'll try to make them work but, a company's heart is your client. Without it, each organ will collapse.
You could have the biggest company, thinking that your service is for everyone with thousands of co-workers, employers… but the reality is different.
Your target audience is one and if they don't come to you, if they won't trust you or won't be engaged by the message you're delivering or how you're delivering it, everything could just shut down.
Sam Walton, was an American businessman and entrepreneur best known for founding the retailers Walmart and Sam's Club, which stated:
This is to say, that your audience is your brand and whether your content marketing strategy is spread on your blog, social media channels, video platforms, or print collateral, every piece of that content you create should address customer needs.
Let's make it easier to focus on what's really important in creating your content, so your content marketing strategy stays on track!
A content marketing mission outlines:
Your target audience (Is one and not everybody)
The content you'll use to reach them: by finding your target audience, use that tone of voice they'll reach out to easily by attracting and engaging them)
The benefit they'll get: when something is useful, answering their questions and needs, you'd be transforming your target audience into an actual audience. Meaning the ones that will actually use your service or product.
In order to find your target audience, do a lot of brainstorming, search for competitor's analysis, create personas, UX research with case studies and see what's working for them!
By checking what's working for your competitors is not cheating or stealing. It's simply helping you understand what it is that you want to achieve, what are the pain points of your competitors and how your company can you solve them.
What's working for them, will surely work for you, but you can always do better with your own strategies!
Google wasn't the first search engine that has been created, but look at them now! They are the most used search engine people trust and rely on! And Google covers a huge piece of the market today.
Your content strategy addresses the goal you need to set in mind for your brand. Whether you want to be differentiating your business from your competitors by showing your target audience how you are necessary to them or by making and delivering your brand as more approachable.
Your content marketing strategy creates:
A consistent message,
Mission,
Goals you can make people achieve
Tone of voice,
You'll be creating your business's style in order for that content, created across teams, conveys the same business objectives, fulfills the right purpose, and talks to the right audience.
Content marketing strategy is creating different approaches, but all serving the same purpose and to create a solid content strategy, you just have to set one goal at a time.
Let's take as per example the case of Wendy's: Wendy's content, varies from different platforms, with the same intention, but what is their message? What is the goal they've set and achieved?
Take a look for yourself:
It's pretty obvious to understand they are differentiating themselves from other fast-food competitors by being a quality fast-food restaurant that cares about people.
As you see, content marketing strategy isn't only about SEO or digital content marketing strategy. These are just two pieces of the overall content puzzle which can help you rank, but will for sure not help you engage and attract your target audience to your business if the content is poor and useless.
Your digital content marketing strategy, in fact, should help you reach your target audience through blog posts, videos, infographics, eBooks, and any other content pieces used to draw visitors to your site, but the marketing strategy is by creating a content people would engage to by reading, sharing or even subscribing!
Don't just shuffle random SEO Keywords, but use them wisely and keep them soft, in order for the ranking to work without being invasive or by interrupting the user experience.
If you cure your amazing content, by putting your target audience on the stage, fulfilling their needs and answering to all their queries becoming their solved problem, your marketing strategy goals you could achieve would include:
Improving revenue as a result of your content marketing strategy
Making more sales and getting more high-quality leads helping you meet your revenue goals.
Getting more traffic to your site will increase the possibilities for you to meet your next goals easily.
Improving the perception of your business, achieving engagement seen as a leader.
SEO success, used wisely, will lead you to acquire more traffic.
Reduced marketing costs, as your content becomes more effective.
Social media engagement, which can help your brand awareness expand with more traffic and authority.
See what you can earn by creating the best content marketing strategy?
Your goals are a priority, but to achieve them you need your target audience! It's like a chain: if they are satisfied, so will you!
Content Planning
After you set what your audience needs are, it's time to plan out that Content with your team.
Sit down with your entire team, including stakeholders from across your company and start mapping out your content marketing that needs to be created for the quarter or even the entire year.
Details are necessary. By planning out content, it means mapping every single piece of the puzzle: values, mission, goals, but also its cost and much more.
Let's dive deeply to see what we are talking about!
What needs to be included is an accurate research, case studies, competitor's analysis, the result of many meetings, the mission of your brand and its tone of voice, but also most important, how you'll acquire content, its cost, how much you will produce and for where? Blog Posts? Landing pages? Websites? Lead generation? Presentations? eBooks?
Each team member should divide the work in categories, with programmed due dates. It's also important that, before a due date, each team exchanges their content in order to take the best out of feedback. By noticing what others can see that you've might missed and vice versa, can only improve and complete the business's goal, delivering its mission.
KPIs
The best way to achieve goals is to make them specific and measurable. That means setting key performance indicators (KPIs) for your content marketing strategy.
The KPIs will help you know when you have achieved your goals by providing milestones you can check off. They'll include what you plan to achieve in terms of revenue, sales, traffic, SEO and different aspects of digital marketing like email marketing and social media metrics.
Social Media Content Strategy
Exploring and Implementing Content Strategy!
Your social media content strategy is just like it sounds. It is the framework for everything you put on socials.
Content marketing and social media strategies need to overlap, especially if you're a brand that uses social media as the sole vehicle for your content marketing.
Focus entirely on your customers and what interests them. That one simple decision, to become a customer-centric brand, making your product almost secondary in their marketing, as for creating the template for all of your online content.
That content needs to focus primarily on what your brand is delivering and engage it to your audiences emotions and needs.
As for example, Nike is for sports. Let's take a look here below on how they aimed:
or for Aaptiv:
There are so many we could check, but don't worry... we'll have a full article on the best ads striking contend marketing strategy, especially on Instagram!
But let's get back on what these companies are aiming and achieving!
Once you know on what to focus on, find the right social media platform to promote your content. Which social media does your target use mostly? While you have all social medias accounts, focus mainly to the one you'll get more reach.
Then, determine which outlet fits you best, if video or other and put all your effort in it!
And that's how you put together a social media strategy which will complement your overall content strategy.
So, let's check one company in particular and see how their content marketing has spread worldwide: Nike!
NIKE: Content Marketing Strategy Case Study
"They say the more things change, the more they stay the same".
For Nike, that has certainly remained true. Throughout their current content marketing initiatives, Nike makes sure their brand message doesn't get lost over time or across channels.
They focus their emphasis on creating content that promotes the benefits of their products, rather than the features, helping their customers to be better in what they love doing, which is the main focus of their branding and message.
By moving their content marketing to platforms where their customers are, shows that they are keeping their audience's needs in mind while staying true to themselves.
In fact, Nike's marketing strategy has succeeded in sustaining a global brand, but most of all, knowing on how to deliver its message to their audience embracing not only their target audience, but different lookalike audiences or people who just love nike for their spots worldwide!
NIKE Simply Provides a Real Customer Value.
In fact, customers like great products and they like serious benefits: things people benefit from personally, are easy to justify!
Nike's creator, had one goal: promote a sport and an idea that he believed in. As marketers, shouldn't we believe in the product and the ideas we are selling? For Bowerman, it sure made content marketing a lot easier!
When we love something, it's so much easier to make people feel what we feel.
Take a look:
This is why brands, who are aware of the importance of a strategy, especially of a content marketing strategy, are always exploring and implementing them with content that people can feel and want to be part of.
Content Marketing Strategy Conclusions
As we previously stated, whether it's on your blog, social media channels, video platforms, or print collateral, each piece of content you create should address customer needs.
You need to be creating the best content on your topic anywhere on the web that your target audience can feel and reach out to.
If you're not answering questions, solving problems, being entertaining or helping your audience be better at doing what they love, then it's time to rethink your approach.
If you're unsure of what your customer's real needs are, consider everything from simple keyword research to surveys to get a better idea of what kind of content you can create that they'll find valuable! From there, start with brainstorming, case studies and personas which will really help you even more!
Check out some amazing top 50 best content marketing brands who got it all!
We hope our content marketing strategy article really clarified each of your doubts!
And since you've just become a content strategy expert, it's your turn to show us what you've learned!
Accelerate your Conversions, Increase your Revenue
with lemonads
---
You would like