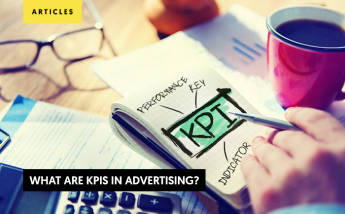 What Are KPIs in Advertising? +10 Marketing KPIs Affiliates Need to Monitor
KPIs in Advertising- It's no secret that digital marketing strategies rely heavily on statistics to be successful. With more than half of the world's population using internet-capable devices regularly, consumers turn to the web whenever they need new services or products. Affiliates have a huge amount of information available, but assessing all of this data is usually too labor-intensive for a marketer with limited resources. In these cases, knowing which are the most important marketing key performance indicators (KPIs) can help you set up your affiliate campaign for success.
Knowing which metrics reveal the most useful information is a huge advantage, but learning which marketing KPIs are the most important usually requires a significant amount of trial and error. At lemonads, we've helped thousands of affiliates succeed, so we have a good idea of which metrics provide the best assessment of a marketing campaign. Below, we'll go over the definition of advertising KPIs, explain their importance, and go over the 10 most important metrics in affiliate marketing.
Defining Key Performance Indicators
What are KPIs in the marketing context?
The term "key performance indicators" is used to describe a set of metrics or statistics that give marketers a clear idea of the performance of their marketing content. In other words, KPIs provide the data you need to decide whether your ads are working and what to do if they are not.
Remember, the term "KPI" is used in a variety of settings, not only in marketing. Furthermore, every company is different, so your list of KPIs should be tailored to your business. When you meet or exceed a KPI, your campaign is doing well. But, when you fail to meet these values, it's safe to assume that you need to do some work on your campaign.
Why Do Affiliates Need to Monitor KPIs?
Your campaign's key performance metrics allow you to tell whether your audience finds your content useful and engaging. In case your content is not generating the results you're looking for, your KPIs usually give you a good idea of what's wrong with your materials. But, you need to have a set of KPIs marketing goals to measure how well you're doing, plus you also need to keep track of your progress over time.
Furthermore, affiliate marketers need to monitor KPIs when testing out different variables to identify the best version of their content. But, remember that the type of campaign also influences your KPIs. For example, the key metrics for a sales campaign will be different than the KPIs for brand awareness ads.
Tracking Metrics Based on the Buyer's Journey
To better understand KPIs, you have to familiarize yourself with the different steps of the buyer's journey. While all industries and products have a unique journey, the steps that users take before becoming customers can usually be divided into three stages.
These are awareness, consideration, and decision.
Awareness
The first stage of the buyer's journey is awareness, so users just want to learn more about the product or service being promoted in this phase. Therefore, affiliates should be trying to improve visibility and get their ads in front of their audiences. Remember, this is the most superficial stage in terms of KPIs as well as revenue production, so your awareness metrics will only reveal a limited amount of insights.
Consideration
In the consideration stage, users are evaluating the goods being promoted, so these people want to know more about these products and the companies that make them. At this point, engagement is the most important element. The more engaging your materials, the higher chance of transforming users into leads and customers. Although they will not be as revealing as in the decision stage, consideration KPIs can reveal what small tweaks may boost your ad performance.
Decision
In the decision stage, users are ready to make a purchase or contact a provider to request a quote. KPIs in this stage is the most impactful because you'll be able to see exactly which areas are not performing as well as you'd like them to and how these are affecting your results.
Decision KPIs provide the most solid data to improve your marketing content because these directly affect whether a user converts or not. However, remember that small tweaks can go a long way in the decision stage, so you need to learn how to interpret the data you receive into actionable information. This process varies, so you need to create your own and test it repeatedly to make sure that it works.
What KPIs Do Affiliates Need to Monitor?
Monitoring your KPIs is the only way to verify that your ads are performing well, plus you also learn a huge amount of information about your target audience.
With that in mind, remember that the metrics you collect are only as good as the tracker you use. You need to choose a tracking platform that provides all the information you need and features an intuitive interface that you can easily navigate.
There are dozens of trackers out there, but Google Analytics is a great free alternative that can give you basic information about the performance of your page. We've also put together a list of superb trackers that can help you assess how well your ads are performing without breaking the bank.
Moreover, also remember that you have to create your own custom list of KPIs. We've put together a list of our picks for the top 10 most important metrics below, but always look at your unique circumstances and figure out which statistics are worth monitoring in your case.
1. ROAS
Return-on-ad-spend is a marketing KPI that allows you to see how much revenue you produce for every dollar spent. ROAS is the same as return-on-investment (ROI) because both of these help you determine how profitable your ads and overall campaigns actually are. Every campaign is different, but in most cases you want to keep a ROAS of 1:2, which means that you make at least $2 for every dollar spent.
2. CPA
Though not as profound as ROAS, cost-per-acquisition (CPA) can help you see how much money you need to invest for every conversion you want to generate. Also known as cost-per-conversion or cost-per-action, this metric can help you determine the amount you need to invest to produce a certain number of conversions or acquisitions if you will.
3. CAC
Customer-acquisition-cost (CAC) is regarded by many as the best way to generate a significant number of clients at a relatively low price. It's similar to CPA, and in some cases, it's calculated in the same way, but CAC provides more concrete data because it only includes users who eventually became customers. This is important for revenue share affiliate offers, plus CAC can also be used for other practical purposes.
4. Conversion Rates
The conversion rate measures the number of users who completed the action you were looking for versus the number of people who viewed your content. While it's simple, the conversion rate is one of the best metrics to determine the quality of your materials, but it's even more powerful when you conduct split tests.
5. CPC
Cost-per-click (CPC) is relatively superficial because it only shows the cost of each click without much context. That said, it's actually a pretty useful metric when monitoring your finances and making projections, especially if you work with a platform that filters out unwanted clicks.
6. Quality and Relevance Scores
The quality and relevance scores vary from one platform to the other. These may also carry different names depending on the traffic source or monetization model you're using. In simple terms, these metrics help you evaluate the quality of your ads while telling you if the content being served is relevant to the audience members.
7. Average Rank
If you're working with a platform that employs RTB technology, you may also want to keep a close eye on the average rank of your ads. In RTB, the bidding for each ad is performed in a matter of seconds, but this process considers countless variables. Average rank allows you to see where each ad ranks on average, which reveals the work you need to do to achieve the results you want.
8. Ad Frequency
The ad frequency of your creatives tells you how many times users see your content over a specific period of time. For instance, you can have your ad frequency set to show your content to the same user a couple of times per day, or make sure that people only see the same ad once every few months.
9. CPL
Cost-per-lead or CPL is another marketing KPI that's similar to CPA and CAC, but it deals specifically with leads rather than sales or conversions. Depending on the offer you're working with, you can use this data to determine how much money you'll make as well as to figure out what parts of your content are producing the best results.
10. Engagement and Bounce Rate
Finally, you need to keep a close eye on engagement KPIs as well as your content's bounce rate. If you run your own publishing platform, the engagement metrics and bounce rates become even more important because these can reveal valuable information about your site or app design in general, not only your marketing content.
Learn How to Track the Best KPI Metrics and Start Your Campaign Today
There are many affiliate metrics you can monitor, but not all of these provide an accurate depiction of how your campaigns are doing. Instead of relying on vanity metrics like click-through rates, you should take the time to identify which statistics can help you determine if your ads are being as profitable as possible and what adjustments to make if this is not the case.
At lemonads, our team specializes in helping advertisers and affiliates find the best partners for their next ventures. If you want to learn more about finding the best offers, get in touch with our team and we'll be glad to help.
Accelerate your Conversions, Increase your Revenue
with lemonads
---
You would like