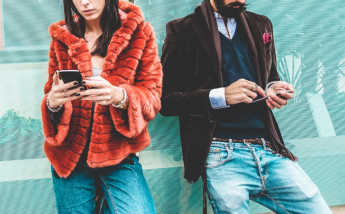 How to Develop a Mobile Affiliate Marketing Program for Your Company
Digital marketing has undoubtedly transformed the way businesses promote their products and services. What's more, online promotion methods like mobile affiliate marketing go a step further because they allow advertisers to build strong bonds with consumers and contact prospects at crucial moments during the decision-making process. With that said, developing a mobile affiliate program for your business is not always easy, especially if you have no experience targeting smartphones.
As one of the leading affiliate networks in the industry, lemonads has extensive experience helping companies develop mobile programs and attract the best marketers. Below, we'll discuss the definition of mobile affiliate marketing and its benefits. Plus, we'll also go over the steps you need to follow to set up a mobile affiliate marketing program for your company.
What Is Mobile Affiliate Marketing?
Before going over the benefits of this type of promotion, let's take a moment to define mobile affiliate marketing. In general terms, affiliate marketing refers to a performance advertising model where companies (advertisers) partner with independent marketers (known as affiliates) to promote products, services, and other solutions.
Affiliate marketing is known as a type of performance advertising because affiliates have to generate a certain type of interaction in order to get paid. Additionally, the interaction needs to meet requirements set by the advertiser, for example, they need to come from a specific location or from users in a specific demographic group.
With the above in mind, mobile affiliate marketing targets smartphone users as well as consumers using tablets and other mobile devices. While it's similar to regular affiliate marketing in definition, mobile campaigns are unique because users behave differently on mobile devices than on desktop computers.
Therefore, you need to take all the unique elements that characterize this type of traffic into consideration before developing a program for your business.
Should You Focus On Creating a Mobile Affiliate Program?
In 2020, there were more than 3.6 billion smartphone users, with some projections estimating that this number will go up to 4.3 billion by 2023. Just under half of the world's population already uses a smartphone on a regular basis, so it's safe to assume that a large portion of your audience can be engaged online.
Keep in mind that in places like the US, smartphone penetration already stands at more than 80%, which translates to hundreds of millions of mobile users in one single country. And, in some major platforms, mobile already drives more than all conversions, making this type of program a must for virtually all industries.
Pros and Cons of Mobile Affiliate Marketing
Spending on mobile ads surpassed 189 billion US dollars in 2019, plus some believe that this number will rise to 240 billion in 2022. Mobile marketing has been around for a while now, so the fact that so many advertisers are willing to reinvest and grow their business using this technique says a lot about how profitable it actually is.
Let's take a look at some of the pros and cons of developing an affiliate marketing mobile program.
Pros
The advantages of developing an affiliate marketing mobile program include:
Current Market Size
As we mentioned before, about 48% of the world's entire population has access to a mobile device that has internet. As a matter of fact, mobile has surpassed desktop in terms of overall internet traffic volume, which means that there are now more internet connections over smartphones than through desktop devices.
Projected Market Growth
Some experts believe that mobile traffic will continue to exponentially grow for the next few years. For example, it's estimated that the percentage of Americans that access the internet through their phones will jump to 86.7% by 2025. This is partially due to the establishment of more affordable smartphone brands, which are more accessible than almost all low-range laptops.
Targeting Capacities
While desktop ads do allow targeting, mobile campaigns take it to a whole new level. In the vast majority of cases, mobile users can be filtered by location, device type, connection type, gender, device operating system, and many other more variables. So, you'll be able to define exactly what audience you want to attract to your mobile program.
Mobile Tech Is Constantly Advancing
Besides the fact that mobile devices are more affordable on the whole, the technology that powers these gadgets is also more accessible. This, in turn, means that the tech propelling mobile devices actually advances a lot faster than the core appliances used in desktop devices. In simple terms, more powerful processors translate to faster mobile devices that can support more intricate ad formats that help drive more conversions to your program.
Cons
Despite the fact that mobile affiliate marketing programs are suitable for almost all verticals, there are a few setbacks you should consider before opting for this route.
For starters, mobile devices have a much smaller screen, which means that users prioritize different things when interacting with this type of content. To get the most out of a mobile program, you may have to change your mindset and goals to align a bit more with the way these users tend to behave. For example, instead of aiming for sales, you may be better off measuring success by other types of conversion, like form submittals.
Additionally, other common challenges of building mobile affiliate programs include:
Design Obstacles
It's common for advertisers to provide general resources that help affiliates, like banner ad templates and ad copy. That said, it's difficult to generate these materials for mobile because screen sizes and other elements vary tremendously. Instead, you may be better off simplifying these creatives and letting affiliates edit them afterward based on their needs.
Relative Lack of Mobile Marketing Tools
Yes, there are many mobile marketing tools that help you track, monitor, and adjust the performance of your program. But, the number of options available is not as big as desktop traffic tools, which does create a small limitation for advertisers. That said, you can mitigate this by partnering with a reliable network that has in-house solutions developed for all its requirements.
Other Challenges Associated with Smaller Screens (And Less Powerful Devices)
Despite the fact that it's advancing faster than desktop, mobile technology still has limitations that range from smaller screens to less powerful devices. In essence, advertisers have to learn how this difference affects user behavior and determine what adjustments they need to make to their programs to be successful.
Choosing a Mobile Affiliate Network
Some businesses choose to keep their mobile marketing affiliate program in-house, but this can put a huge amount of pressure on their internal teams. To avoid this, you can always partner with a reliable mobile affiliate marketing network that allows you to attract the top marketers in your field.
At lemonads, we specialize in bringing the top mobile affiliates and advertisers together in order to boost performance for all stakeholders. Our team has helped countless companies develop tailored programs to attract smartphone users, so we understand the difference between mobile traffic and its desktop counterpart. If you are interested in working with a reliable mobile affiliate network, get in touch with lemonads today and we'll be glad to help.
How to Build a Mobile Affiliate Program
Now that we've discussed the basics of mobile affiliate programs and why you need them, let's go over the steps you have to take to create one for your company.
It's important to understand that all businesses are different, so you need to develop a unique program based on your unique requirements. With that in mind, let's take a look at some general steps that most business owners have to follow to establish a mobile program.
Research Your Audience
Once you understand the basics of mobile affiliate marketing, your first step is to research the target audience. Yes, there's a strong chance you already know a huge amount of information about potential customers. Even so, you should conduct extensive research using tools like Google Trends and analyze your current customer base to identify potential patterns. Then, use this information to craft a program designed to attract the most valuable users.
Look to Attract the Best Affiliates
Next, you need to decide what you will do to attract the top affiliates. As a general rule of thumb, having a competitive commission structure and the payout amount is a great start. But, you also have to look at leading competitors and make sure that the requirements of your program are similar to theirs.
Test Out Different Program Setups
It's safe to assume that the first version of your mobile program will not be the best and that's not a bad thing. As a matter of fact, you can develop multiple campaign structures and test these out at the same time in order to see which one produces the best results.
Leverage In-App Traffic
In-app traffic refers to visitors that go from using a mobile app to visiting a mobile site. This type of traffic is not available for desktop devices, so it's often overlooked by advertisers. But, when you create your program, you have the option of specifying that affiliates are allowed (and even encouraged) to use this type of traffic.
Allow the Use of Social Media Traffic
As with in-app traffic, social media visitors have a huge upside, but many advertisers refuse to tap into this segment because of existing preconceptions. Social media networks are not a legit source of quality leads, so make sure to leverage this type of traffic in your mobile program. Especially given the number of popular apps that are mostly used on mobile.
Pick a Reliable Affiliate Network
Besides relieving a huge amount of pressure from your team members, partnering with an affiliate network is the best way to attract reliable affiliates and streamline the program management process. That said, there are a few different platforms you can choose from, so you need to ensure that the provider you pick is a good fit for your company. If you'd like to learn more about our mobile affiliate network and how we can help you attract the best affiliates, don't hesitate to get in touch with us.
Monitor, Analyze, and Improve the Program
Just because your program is up and running it doesn't mean that you're done! On the contrary, you need to monitor performance metrics, evaluate, and make adjustments to your program in order to boost its results. You can do this by setting up a comprehensive optimization schedule, but remember that you may have to jump in and make a few tweaks in between set dates.
Want to Launch a Mobile Affiliate Program? Find the Best Affiliates at lemonads
Mobile affiliate programs can help increase your revenue and exponentially grow your business without putting a huge amount of pressure on your team. That said, developing a mobile program to attract top-notch affiliates requires an in-depth understanding of how your audience behaves on these devices. If you need help setting up your mobile affiliate program, give us a call today and our team will be glad to help.
Accelerate your Conversions, Increase your Revenue
with lemonads
---
You would like