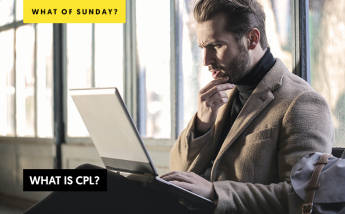 What Is CPL?
When we talk about CPL (Cost per Lead) in marketing, we are referring to an online advertising pricing model where the advertiser pays for an explicit sign-up from a consumer who's interested in that specific advertiser's offer.
But … is there more to that?
You couldn't even imagine what there is behind CPL!
So, let's discover through our article the depth meaning of CPL and how it really works monetizing your CPL offers with:
Discovering CPL (Cost per Lead);
CPL Vs CPA and how to monetize your CPL offers;
Examples of CPL offers;
Guidelines to maximize your offer engagement.
Discovering CPL (Cost per Lead);
As we already mentioned, CPL is an online advertising pricing model where advertisers are charged for an explicit sign-up from a consumer that is interested in the advertiser's offer which is commonly known as online lead generation.
Contrary to CPM (cost per mille- cost per thousand) and CPC (cost per click) pricing models, where the advertisers are charged by impressions "views" and clicks they earn, with CPL pricing model, advertisers pay only for a qualified sign-up regardless of how many impressions or clicks their advertisement receives.
In other words, CPL defines how much revenue a publisher receives when he creates a lead for an advertiser, and it's calculated as per Total Cost/Total Leads!
Let's make it simple:
imagine a publisher placing an Ad for car insurance on an advertiser's website.
If a user clicks on the advertisement link, that user will be automatically directed to the advertiser's website where he could sign up to that offer by creating an account.
If that user chooses to sign up, in that exact moment a lead has been created and the publisher who placed the Ad, will be paid a certain amount based on the CPL.
And that... is where CPA comes in!
Let's see more about CPA Vs CPL: their differences and how to monetize your CPL offers!
CPL Vs CPA and how to monetize your CPL offers
CPA defines the revenue a publisher receives as a user clicks that advertisement on the advertiser's website/landing page, and only after the user completes a certain action.
A publisher may also place a banner or a text link from an advertiser on his website directing the user to the advertiser's website.
In order for a publisher of the Ad to receive its revenue, the user must complete a certain action that could be filling out a form or taking a survey. If the user completes one of the two, the action has been completed, and the advertiser pays the publisher, as we said, based on the CPA.
CPL and CPA are often used interchangeably, even though CPL is more specific.
CPL advertising, in fact, enables advertisers to generate guaranteed returns on their online advertising money.
So, let's check the two types of leads that advertisers can buy in the lead generation market:
Sales leads
Marketing leads
Sales leads are generated on the basis of demographic criteria such as FICO score, income, age, etc. These leads may be exclusive (sold only to one advertiser) or non-exclusive (sold to multiple advertisers).
Sales leads are typically done through phone calls by the sales force and are commonly available for a wide range of verticals including mortgage, insurance, and home services.
Marketing leads are brand-specific leads generated for a unique advertiser offer. In contrast to sales leads, marketing leads are sold only once because transparency is necessary for generating marketing leads, marketing lead campaigns, and for it to be optimized by mapping leads to their sources.
Top Marketers, non-profit organizations, and political candidates such as the 2008 Obama campaign are and have been using CPL advertising to build e-newsletter databases, community sites, and other acquisition programs with consumers that are passionate about their brands or causes.
In CPL campaigns, advertisers pay for interested leads which means they achieve contact information of a person who's only interested in the advertiser's product or service.
CPL campaigns are suitable for brand marketers and direct response marketers who are looking to engage consumers at multiple touchpoints by building newsletter lists, community sites, reward programs, or member acquisition programs.
Meanwhile, in CPA campaigns, the advertiser typically pays for a completed sale involving a credit card transaction.
In fact, CPA focuses on driving consumers to buy at that exact moment and, if a visitor to the website doesn't buy anything, there's no easy way to remarket them.
This is why CPL is defined as advertiser-centric and CPA as publisher centric.
Let's see more and discover what this truly means:
CPL campaigns are advertiser-centric: the advertiser remains in control of their brand, selecting trusted and contextually relevant publishers to run their offers. Usually, CPL campaigns are high volume and light-weight and consumers submit only basic contact information. The transaction can be as simple as an email address!
CPA and affiliate marketing campaigns are publisher-centric. Advertisers cede control over where their brand will appear, as publishers browse offers and pick which to run on their websites. Generally, advertisers don't know where their offer is running. CPA campaigns are usually low volume and complex.
As we overviewed, with a CPA model, the conversion happens immediately, the sale is made, and the affiliate gets paid by setting up the advertisement on the web, fishing casually those users who are interested in that specific advertising driving them to the advertiser's website.
Meanwhile, with CPL, the sign-up consists of a "lead" of users interested in the advertiser's product or service by leaving their information, submitting to a Lead generation form which can simply be a user's contact details such as an email address, or a phone number.
Only later, acquiring that user's contact information, it will be used by advertisers to try selling their products or services to the consumer through newsletters, email campaigns, or phone calls.
In the CPL model, the offers could have a lower payout than the ones which belong to the CPA model since a lead is "easier" to get than a purchase, and to the fact that the advertiser risks more by having to actually convert a user into a sale.
You must always balance these two options to make sure you maximize your affiliate marketing profits!
And to know how to monetize CPL offers and get your CPL marketing right, let's dive deeper through Sweepstakes offers!
The Sweepstake is a type of contest where a prize or prizes may be awarded to a winner or winners, acquiring a bigger interest through users!
Sweepstakes began as a form of lottery that was tied to products being sold and they're the most common type of CPL offer you can find through on the market!
If we take a look around, you will see that also Health & Beauty offers, offers related to financial companies such as Visa, American Express, MasterCard, etc., coupons from Amazon, Starbucks, Zara, Costco, etc., are all using this type of advertising!
Ready to check out some examples of CPL offers?
Examples of CPL offers
Check the examples below and see for yourself how some of the CPL networks work!
Zara Free 300 Shopping Voucher
1 Years Subscription to Netflix Sweepstakes
All these types of CPL offers have something in common: achieving user's information!
In every CPL offer, the user must always complete a kind of survey and leaving some personal information the advertiser will use later.
Engaging your traffic will be your priority!
So, make your CPL calculation, understand the average CPL by industry, and start your journey to money-making online advertising!
And to do so... let's check all the methods, in our guideline below, you must apply in your marketing strategy to engage future customers through your CPL!
Guidelines to maximize your offer engagement
What you should know to maximize your offer engagement is all here through the 3 must-know tips you should always apply to your online advertisement!
Landing page
Call-To-Actions
Forms & Surveys
Landing Page
By creating a specific landing page, you can effectively tailor the customer's experience, providing the exact information users want to know about.
Having a good landing page, related to the offer, is the key to having that excellent affiliate marketing working, engaging users, and making them choose that action you are hoping for.
For sure, a clean, offer-related landing page will give that boost for you to reach higher volumes of traffic!
CTA - Call-to-Action button
CTA (Call-to-Actions) are super important for your online advertising!
You must always use a studied and smarty CTA in order to catch people's attention, driving them to click that strong message you're trying to send out.
Forms & Surveys
In order to fully get that engagement constant is good to use forms and surveys.
Surveys can take multiple forms but they are most common in the form of a questionnaire, either written or online.
A survey is a fundamental method of gathering all that information you need from people who may be interested in what you are offering or doing!
Never forget that achieving that successful CPL Ad will always depend on the type of niche you're advertising on and, of course, based on the subscribers you have and how you are engaging them with promotional newsletters!
Remember to always focus on your targeted audience to not flop and fail in a second!
Your Data and Traffic will all depend on your niche and how you are applying that user experience!
So, target your audience and discover your audience's desires, making those leads as profitable as possible for you by using all our tips for your CPL model.
Meeting their needs is a huge goal for a sale/conversion.
Now you've got it all, put these tips altogether, and use your promotional channels to link and drive your traffic higher and achieve better results with your CPL model!
Accelerate your Conversions, Increase your Revenue
with lemonads
---
You would like